Removes most residual chlorine in the water
Removes most water soluble heavy metals
Removes cancerogen in the tap water such as farm chemicals and sulphide
Avoid scale or soap scum build up
Effectively inhibits bacteria growth
Installs in seconds
No tools required
Easy to replace cartridges
Shower with massage function for relaxation from a day's tension
Uses Replacement Cartridge SFRC1
Now Only
$109.14
Regular Price
$128.40
Model: HSF-1
Weight with packaging: 0.98kg
Packaging dimension (in mm): 340 x 240 x 120
Capacity: 10,000 Gallons
NSF Certified
Media made in USA
Water passes KDF media. KDF55 is a high-purity coper-zinc formulation that removes most of the chlorine, hydrogen sulfide, and water soluble heavy metal in water using an oxidation/ reduction (redox) reaction. KDF also inhibits the growth of microorganisms, and soften hard scales to improve taste.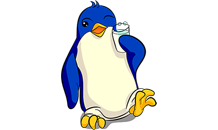 When Should I change filter?
It depends on how much water you use for shower, but it is safe to say once a year for Paragon Shower Filters. Not convinced? Read on..
How much water per shower per person per day?
The average American shower uses 17.2 gallons (65.1 liters) and lasts for 8.2 minutes at average flow rate of 2.1 gallons per minute (gpm) (7.9 lpm)."
In 2015 July, Singapore University of Singapore (NUS), did a study on 550 households in Singapore, it reveals that the average Singaporean in the study showers 20L a shower.
How much water a year in shower for 2 pax?
Presuming that there are 2 users per bathroom showering daily, one user does an American style shower and the other user does Singapore style shower, this shower filter is good for 1 year.
(Recommended change of this filter is 1 year or capacity (37,854Litres) whichever is earlier, & in this case, its only *31,062 Litres used, so 1 year is earlier)
*Water used for shower in a year: (65.1litres + 20 litres) x 365 days
Download Manual -

Handheld Shower Filter