HP04 Hot & Cold & Ambient UV Water Dispenser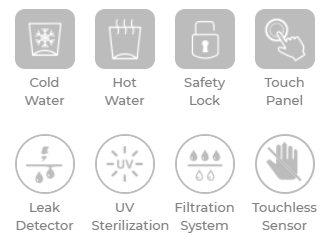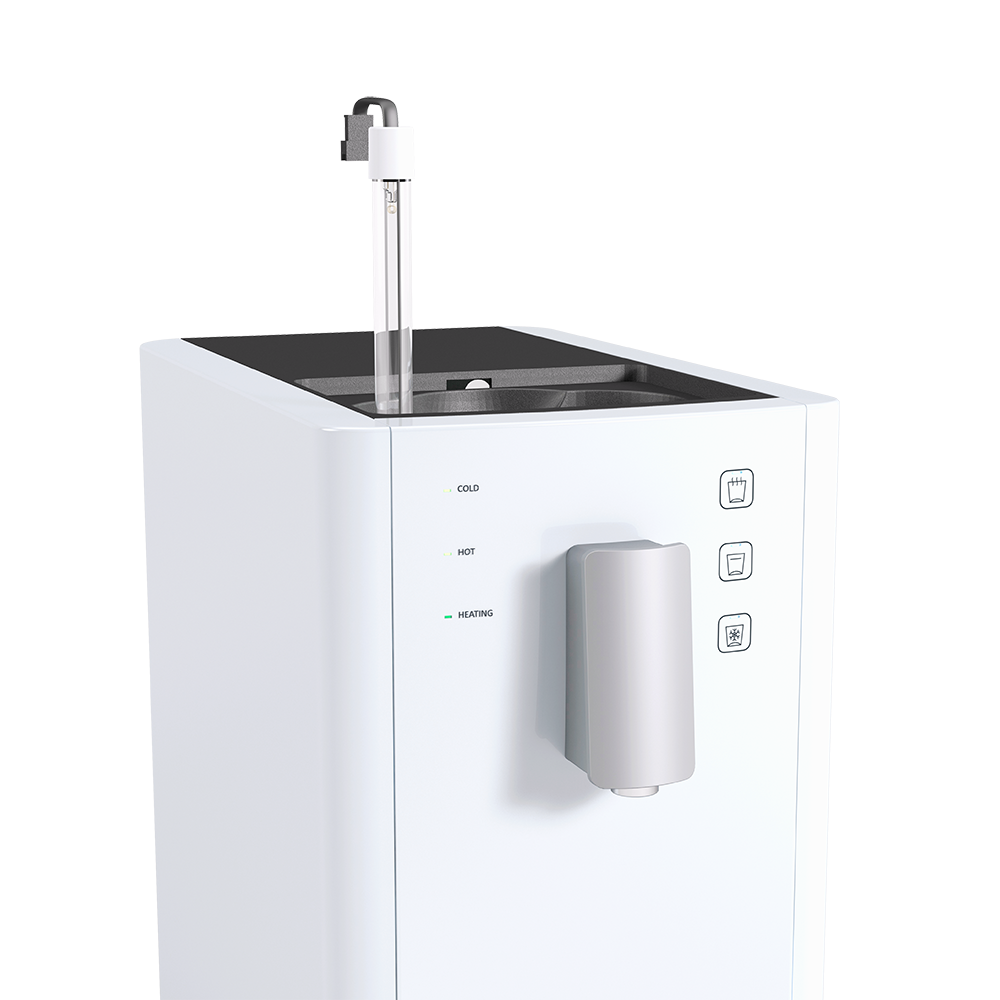 High Performance UV Instant Disinfection
Instant-start UV system controls light irradiation; UV sterilization works when users dispense water. Replaceable high efficiency UV lamp eliminates 99.9% of germs without increasing cold and sparkling water temperature.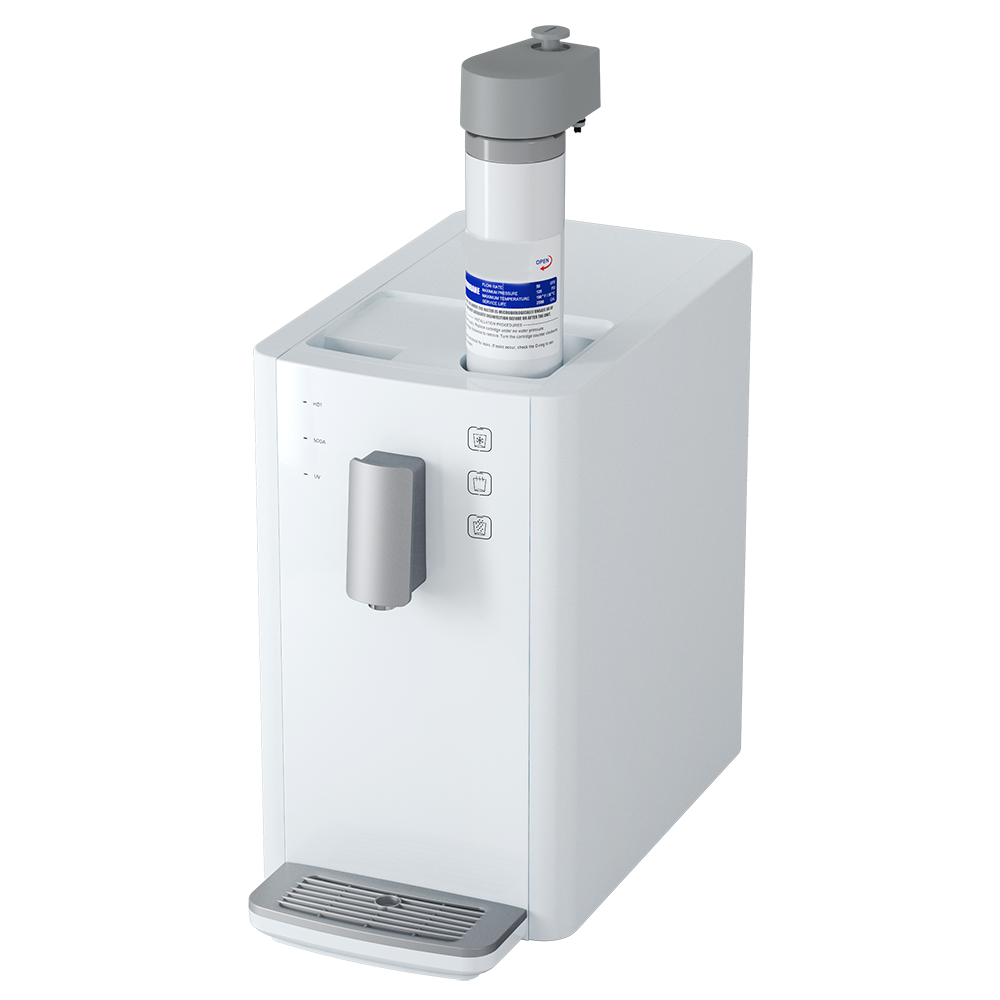 A Tool-free Replaceable Filter
Replaceable UF filter; single filtration filter installed inside of the model, and comes with the screw lock. Filter replacement is very simple and easy.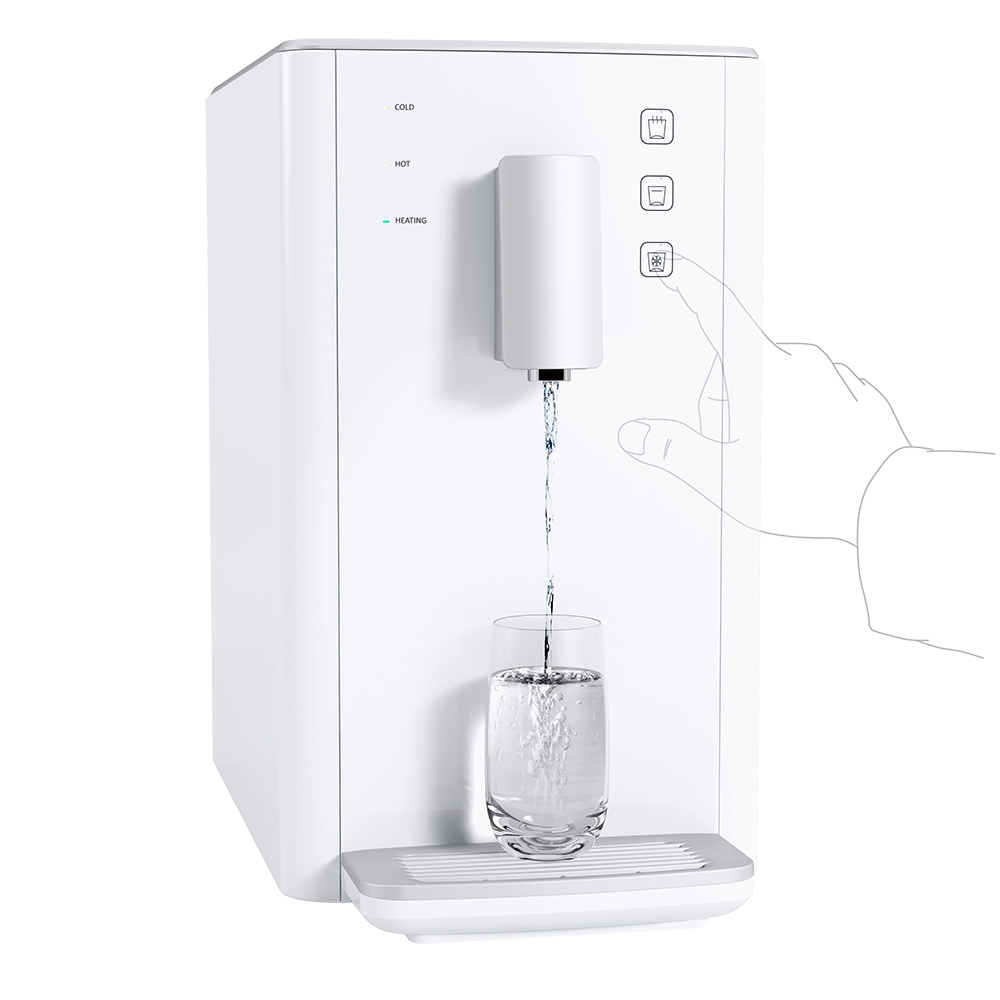 Touch Operation Panel
The smoothly touch panel, operation is slightly by one finger touch.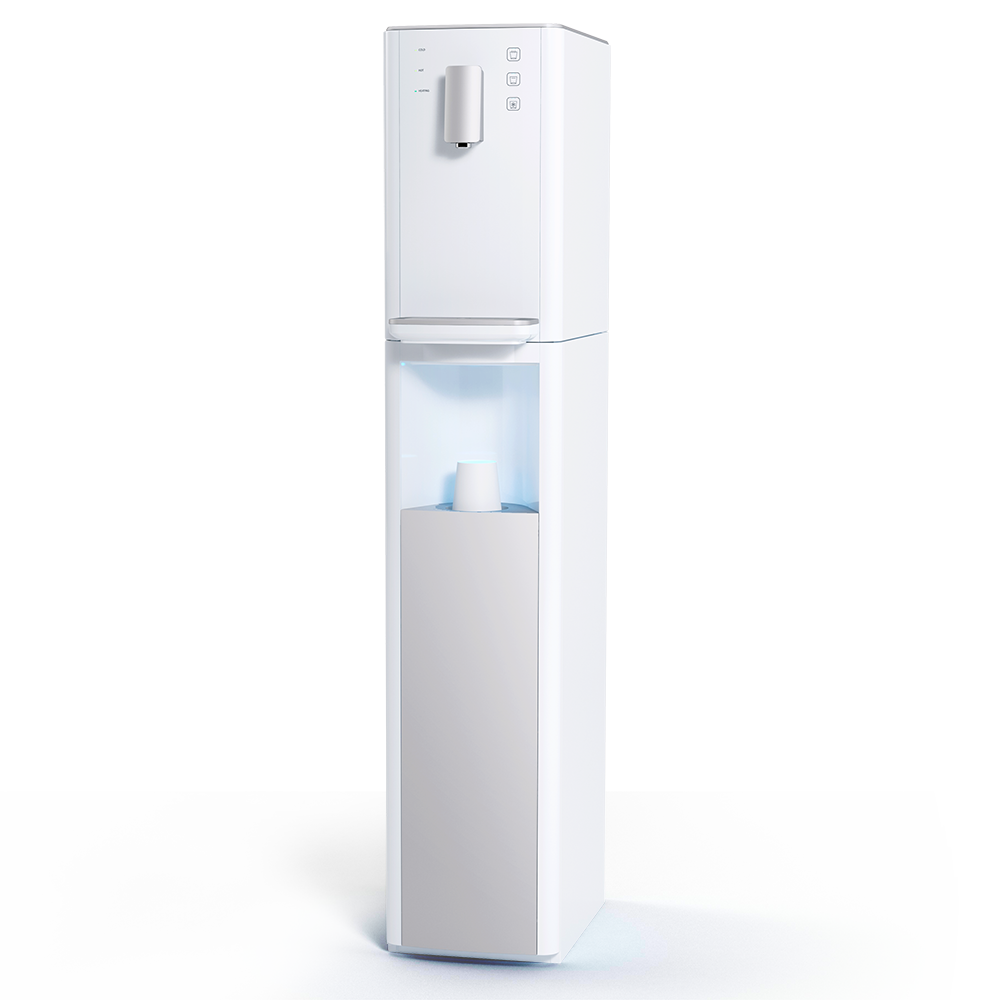 More Space For Multi-purposes
Freestanding model is available with a cabinet providing big capacity and storage space.
Big dispensing opening with blue LED light; no limited on the vessel's size. Convenient to use in the dark.
Free standing as purifier or chiller, compact size.
Drain container collects all water drips, and makes beep sound whenever container is full.
Specifications:
Size: 23(W) x 40(D) x 39(H) cm
Size with cabinet: 23(W) x 40(D) x 120(H) cm
Hot Temperature: 80-85c
Cold Temperature: 5-9c
Chilling capacity up to 20 liters per hour
Heating capacity up to 12 liters per hour